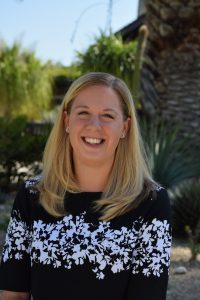 My research on contemporary Anglophone fiction proceeds from the premise that fiction is not simply a byproduct of cultural imaginaries, but is integral in shaping them. From the way that the temporal dimensions of waiting are mobilized to describe and to contest colonial experiences and postcolonial conditions alike, to recent attempts to give a "form" to terrorism in contemporary fiction, and finally to the dialogue between popular cultural representations of Somalia and fictional prose, my work is invested in the ability of literary study to interrogate the phenomena increasingly characteristic of the twenty-first century: waiting and the global South, terrorism, and state crisis.
My book manuscript, Postcolonial Fiction and Colonial Time: Waiting for Now, argues for the importance of waiting to time-consciousness in the contemporary postcolonial world. My research and teaching interests include twentieth-century global Anglophone fiction and postcolonial theory and criticism, with additional strengths in time and narrative and law and literature approaches to literary study.
I have an established scholarly record of study and publication in global Anglophone fiction, and I am invigorated by the opportunity to share my work and exchange ideas in the classroom with students, as well as at international, national, and regional conferences. My work has been recognized with several awards and honors, including the 2020 NeMLA Annual Book Award, special mentions from the Postcolonial Studies Association for the Postgraduate Essay Prize (2011, 2013, 2016), prizes from the University of Massachusetts, and an Honorable Mention from the Ford Foundation for the Dissertation Completion Fellowship in 2016.
I am dedicated to service to the academic community.  In addition to reviewing articles for Time & Society and other journals regularly, I have organized panels for national and regional conferences and served on the editorial board for a journal dedicated to publishing emerging scholars' work. Over the years, I have sought out and accepted opportunities to contribute to the mentoring of graduate students at the University of Massachusetts. I have served on several panels for: the Graduate School on Teaching Effectiveness for New Teachers and Dissertation Writing Fellowships, the English Graduate Organization on demystifying the qualifying exams and designing syllabi, and the Continuing and Professional Education program on online teaching. As part of the writing program, I served as "resource staff"–a mentor for new teachers.
For a detailed description of my book project, see the Waiting for Now page in the menu above.